Categories:
Other Brands
What's the best way to differentiate yourself without sacrificing your love for the classics? Well, here's the secret – take an iconic handbag, but with seasonal addition. For example, these Boy Chanel Braided WOCs from Chanel Spring Summer 2018 Collection Act 1. It's like hitting two jackpots in one; you get the style you want and it's beautiful as well. So what do you think?
The Design
Or you can just buy it as an investment because you like collecting Boys. These Boy Chanel WOCs are the ones that you want to bring with when having fine dine with your friends. And the best of all, without any hype, you can never go wrong with these. Always in-style. Forever-trending and better than investing stocks.
These Boy WOCs are nicely built without the quilting, but instead the centers are crafted with two-tone braided-patterns in lambskin. The two-tone eliminates the boredom out of the bag and creates a touchy and lovely contrast. The middle features the iconic studded clasp that everyone fashion girl loves. And what's best of all? These are unique designs because they will be gone when the season is over.
And if you doubt whether this Boy will be useful or not. Ask yourself; is there a moment when you need this beautiful thing? Of course there is.
The Interior
The interior looks like a big wallet. Inside you will find multiple compartments with patch pockets and credit card slots to help you organize your daily essentials. The only question left is; will you be carrying it day or night? Or both?
The Prices And Sizes
Style code A80287, measuring 4.8' x 7.6' x 1.4' inches, priced at $3150 USD, €2950 EUR, £2670 GBP, $4960 SGD, $25900 HKD, $4650 AUD via Chanel boutiques.
More Images And Colors
comnum(0) tbcount(0) tbcount(521)
Categories:
Other Brands
comnum(0) tbcount(0) tbcount(545)
Categories:
Other Brands
Photo: Pexels
Every 21st century traveller loves adventuring to new and unexplored places, and Australia offers a whole host of cultural treasures. From the iconic Sydney Opera House to the immense and wondrous Great Barrier Reef, it delivers delights both man-made and natural to enhance your experience and make for a truly unforgettable trip.
But let's keep our priorities straight here. As amazing as the sight of white sand beaches and crashing waves might be, you don't want to explore the country on an empty belly. You need a good dose of fantastically delicious food to keep you going, and this list will help you to find it!
If you're wondering where to pause for a pit stop, here are five exquisite eateries that we recommend…
#1: BENNELONG AT THE SYDNEY OPERA HOUSE IN SYDNEY
Source: Max Pixel
No trip to Sydney is complete without a stop at the city's famed Opera House. The cultural heart of Australia, with its striking architecture and scenic backdrop, it also serves up some pretty great cuisine. The quay-side Bennelong eatery serves only the best to its high-brow clientele, with chef Peter Gilmore artfully showcasing the finest produce the country has to offer. Peruse the extensive menu, pick your favourite, and prepare to be impressed.
#2: MACK DADDY'S IN PERTH
They say that Mack Daddy's sells the best pizza in Perth, and they're not wrong. Serving up an American inspired list of culinary options, they are especially renowned for their famed New York slice, and have an Instagram-worthy interior to boot. Selling stomach-stretching portions of supremely delicious pizza, Mack Daddy's is a great place to go with friends – just don't forget to add a side of mozzarella sticks to your order!
#3: 38 CHAIRS IN MELBOURNE
Source: Max Pixel
Melbourne also has plenty of insanely good eateries to choose from, and 38 Chairs is one of our favourites. Serving up a selection of homemade Italian pasta dishes alongside antipasti and primi piatti, their delicacies are sure to delight even the fussiest of diners. Although the ambience of their interior is really something, you can also order through Deliveroo if you fancy a beach-side picnic on a balmy evening.
#4: SEPIA IN SYDNEY
The next pick on our list takes us back to Sydney and the amazing Sepia. Nominated as 'the one to watch' at the 2015 Best Restaurants Awards in London, it is the brainchild of brilliant chef Martin Benn. Serving up dishes that are both original and inspired, its menu choices are a unique blend of Australian produce and Japanese aesthetic, with the poached spanner crab being our personal favourite.
#5: ORANA IN ADELAIDE
Source: Max Pixel
Last but not least, pay a visit to Orana if you happen to stop overnight in Adelaide. The creation of Scotsman Jock Zonfrillo, it is exquisitely Australian, offering dishes inspired by native desert, bush, and coastal recipes. Minimalist and natural, its menu choices are nonetheless mouth-watering, and include everything from kangaroo steak to green ants and salt sea succulents.
comnum(0) tbcount(0) tbcount(505)
Categories:
Other Brands
Last time we've talked about the Saint Laurent Envelope Chain Bag, which is handsome but flat shoulder bag, crafted in mix of sophisticated quilting. Today I want to introduce a smaller and less busy version. One that you can carry effortless throughout the day and night. It's the Saint Laurent Classic Monogram Envelope Flap Bag.
The Design
The Classic Monogram Envelope Flap Bag is truly one of Saint Laurent's darlings. Owning one piece is like an investment for eternity; this bag will never go out of style. In the future, pass this handbag as a limited vintage to your granddaughter, because the YSL brand will still be shining just like decades ago.
Just like a WOC bag, it's useful for many occasions. Use it when you don't feel like carrying a big bag or when you decide to go out at tonight. It's beautifully crafted in Chevron Quilting, which is done softly and lightly so it doesn't distract the eyes from the vital component – the iconic YSL logo.
The YSL logo is put in the center of the envelope-shaped flap. It's the critical piece that gives the other parts value. This bag also comes with a long chain strap, reinforced with a leather patch for shoulder comfy. Just like I said, it's a simple yet classic piece. It's a statement maker.
Made from strong and durable calf leather. This is another worry that can be cross out from your checklist – you won't need to baby this bag all day long.
The Interior
It's a small-sized handbag, but big enough to keep your necessities safe and structured. Inside you will find one main compartment including card slots and a bill slot. There is also a built-in zip pocket, for important stuff.
The Sizes And Prices
Measuring 4.5' x 7.5' x 1' (H x W x D) inches, priced at $1350 USD, €755 EUR, £770 GBP, $1790 SGD, $10080 HKD, $1840 AUD, ¥120000 JPY.
Where To Shop the Saint Laurent Classic Monogram Envelope Flap Bag?
1. MyTheresa – one stop all colors, find all the shades here.
2. Farfetch – fyou can find more styles, colors and sizes here.
3. Matches Fashion – Find some limited styles here.
More Images And Colors
comnum(0) tbcount(0) tbcount(398)
Categories:
Other Brands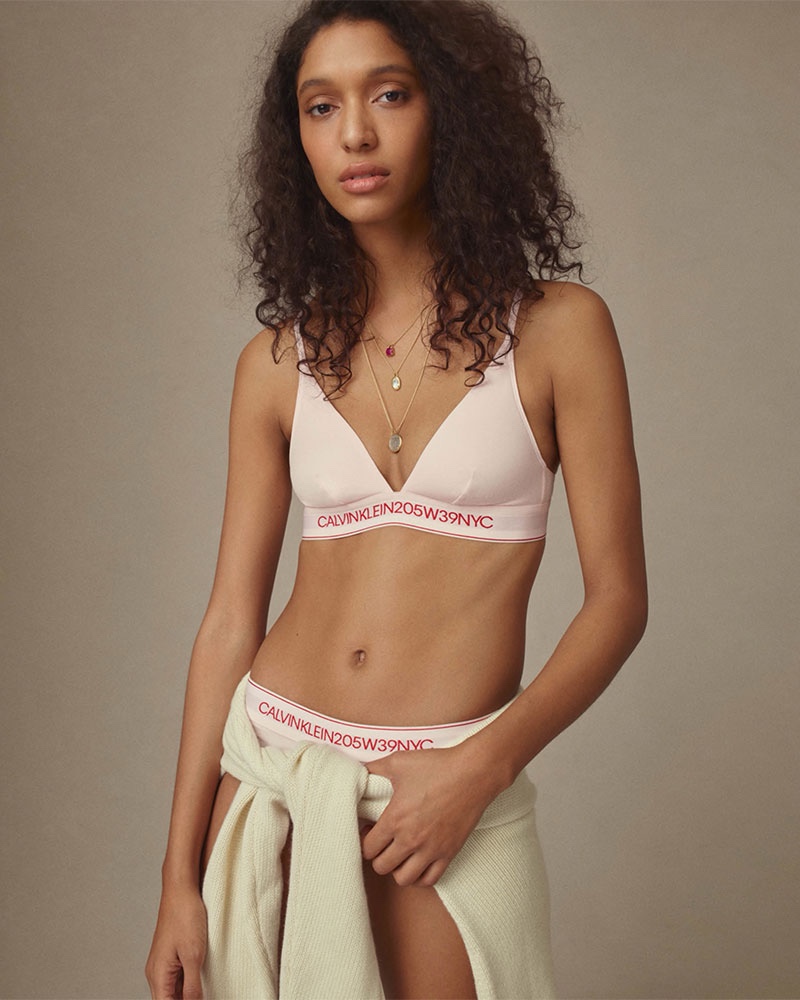 Calvin Klein 205W39NYC Logo Cotton Jersey Soft Bra, Logo Cotton Jersey Thong and Barneys New York Cashmere V-Neck Sweater
Barneys turns up the heat with a new trend guide called, 'Queen of Hearts'. The luxury fashion retailer spotlights lacy lingerie styles as well as glittering jewelry perfect for Valentine's Day. The lookbook features top brands including Calvin Klein, Cosabella, La Perla and more. Paired with statement earrings and sparkling rings, these pieces make great gifts for the romantic holiday.
Related: Narciso Rodriguez Celebrates 20th Anniversary with Elegant Dresses
VALENTINE'S DAY 2018 LINGERIE IDEAS FROM BARNEYS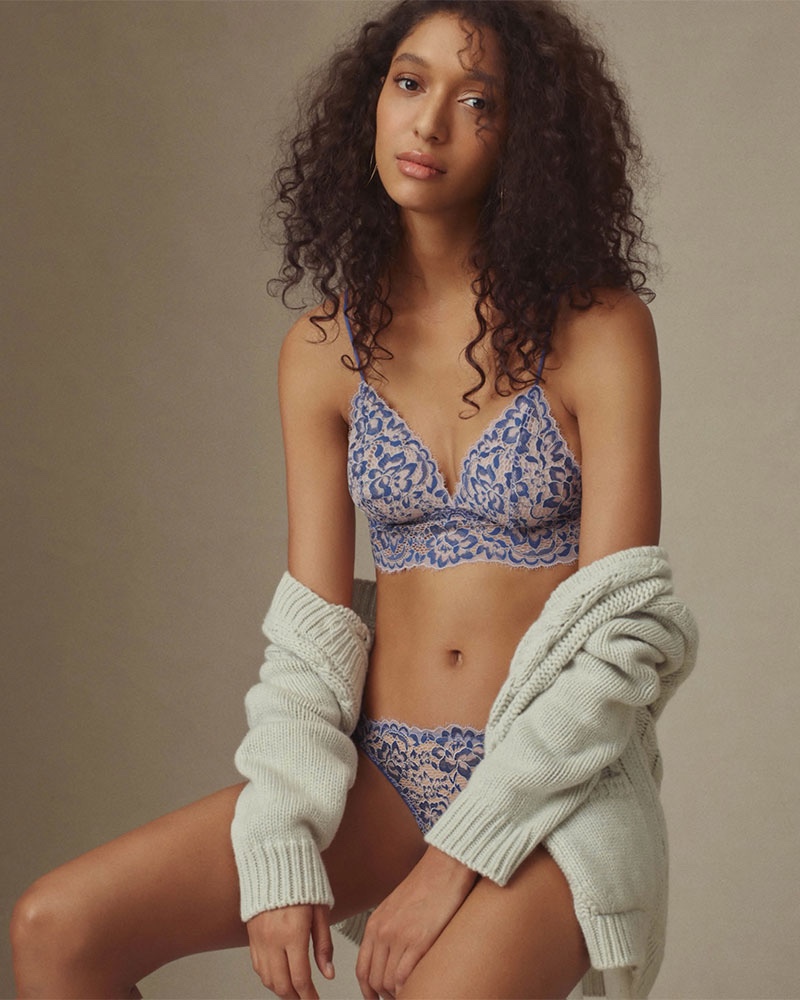 Cosabella 'Pret-a-Porter' Lace Bralette, 'Pret-a-Porter' Lace String Thong and Barneys New York Cable-Knit Cashmere Cardigan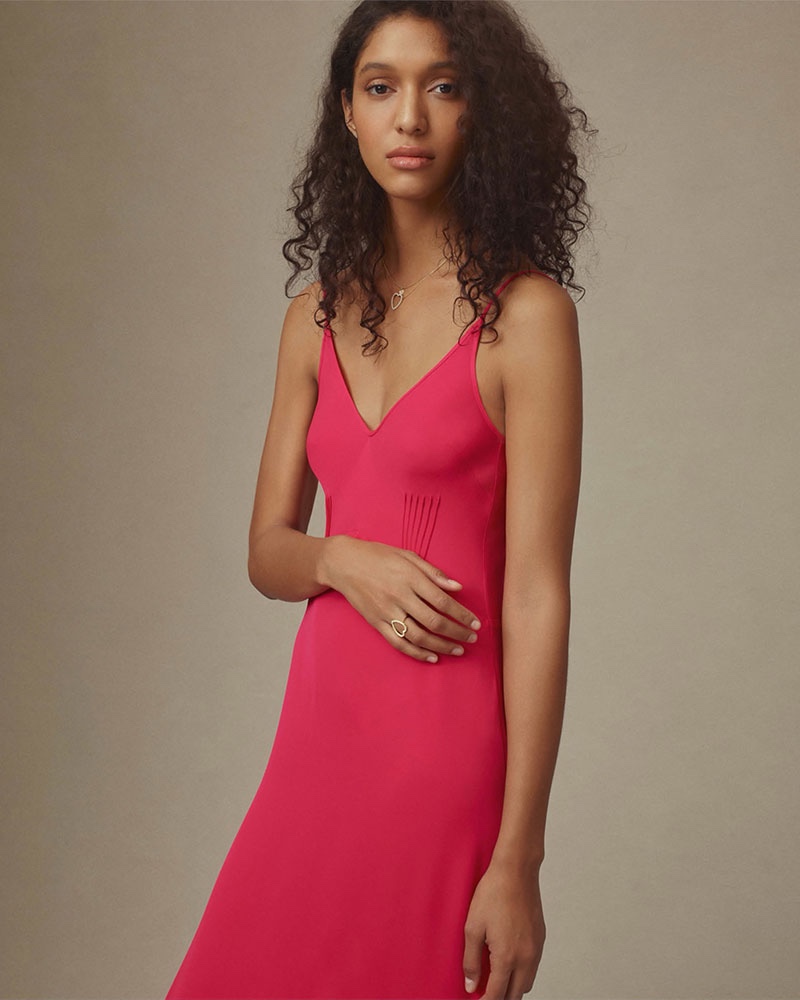 Araks 'Cadel' Washed Silk Slip, Jennifer Myer White Diamond 'Open Heart' Necklace and Large 'Open Heart' Ring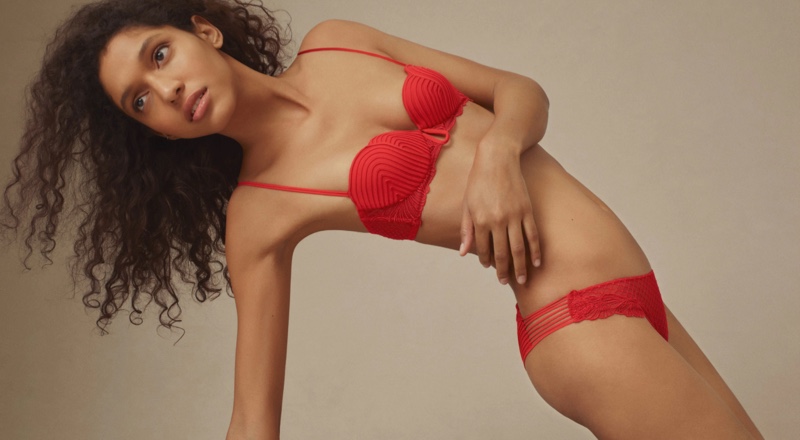 La Perla 'Garnet' Balconette Bra and 'Garnet' Brazilian Bikini Briefs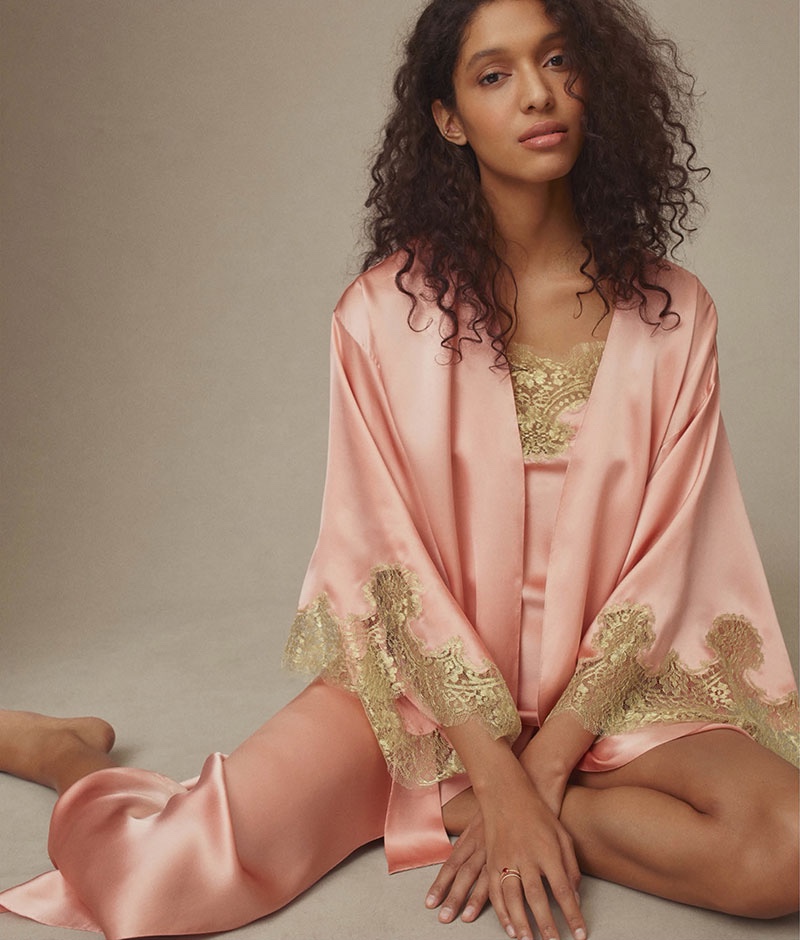 Gilda & Pearl 'Gina' Silk Satin Long Robe, 'Gina' Silk Satin Camisole and 'Gina' Silk Satin Shorts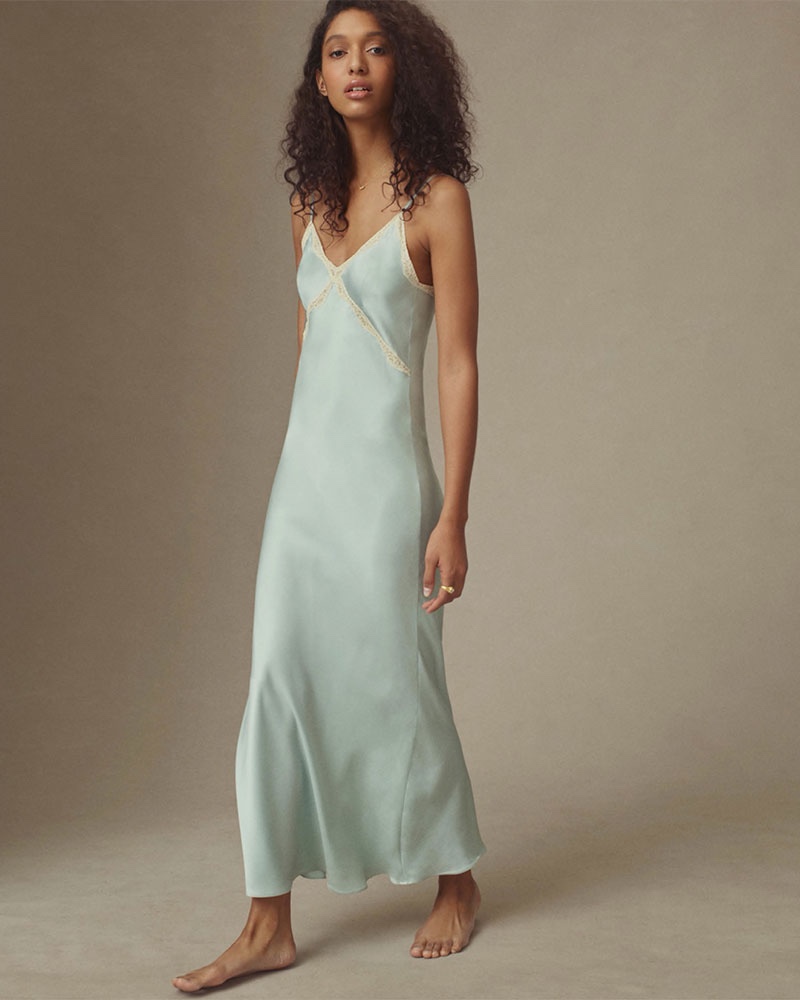 Raven & Sparrow by Stephanie Seymour 'Marilyn' Silk Charmeuse Nightgown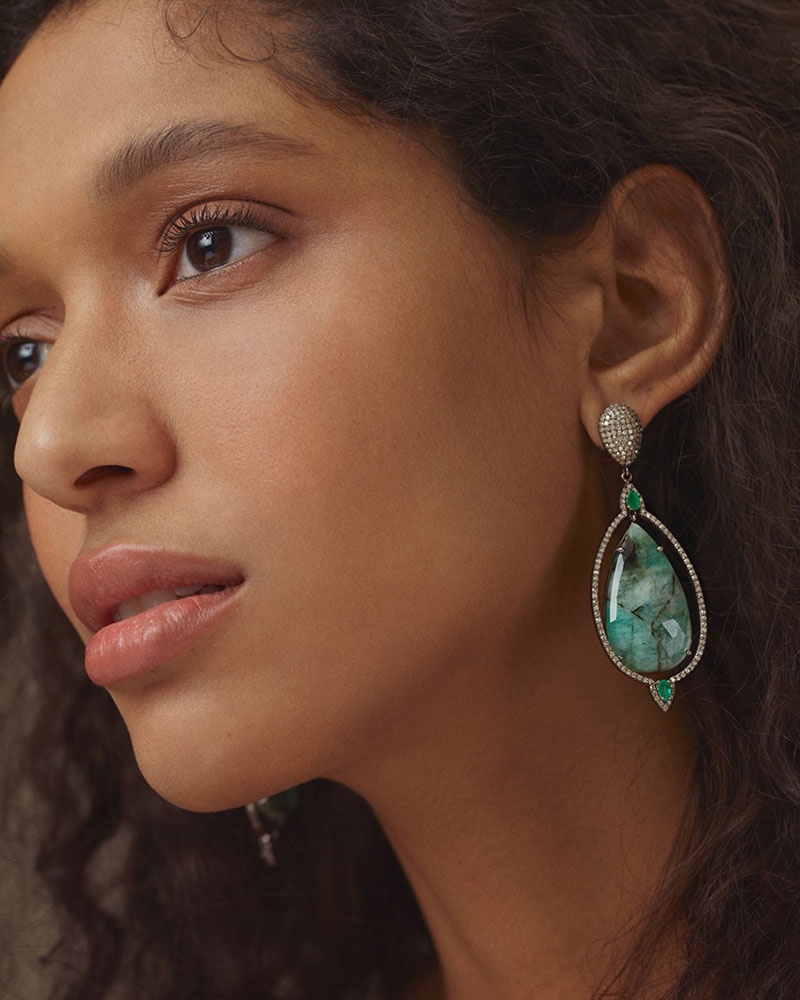 Carole Shashona 'Spectrum Goddess' Earrings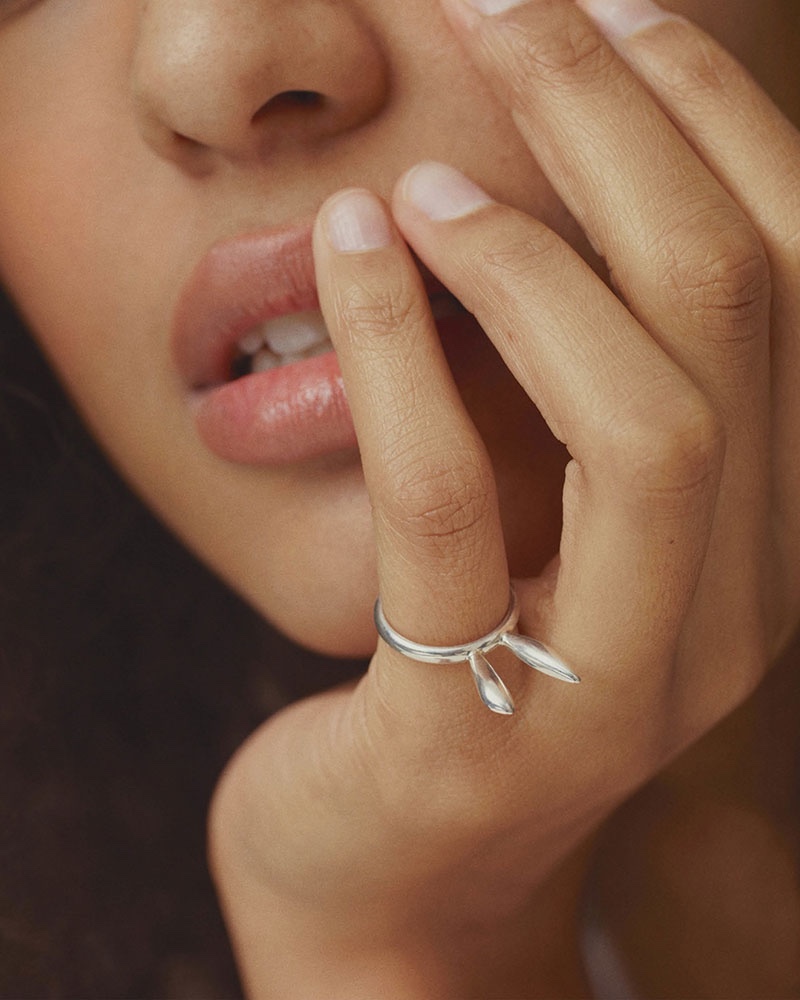 Natasha Zinko 'Bunny Ears' Ring
comnum(0) tbcount(0) tbcount(429)
Categories:
Other Brands
Supermodel Cindy Crawford gets clad in Versace for the March 2018 subscribers cover of InStyle Magazine. Photographed by Carter Smith, the American beauty shines in a gold gown from the Italian label's spring collection. For the accompanying spread, Cindy gets surrounded by hunky shirtless male models. Stylist Karla Welchmakes sure the iconic model shines in bold prints, denim and fitted bodysuits. Her daughter, Kaia Gerber, also appears in Versace's spring 2018 campaign.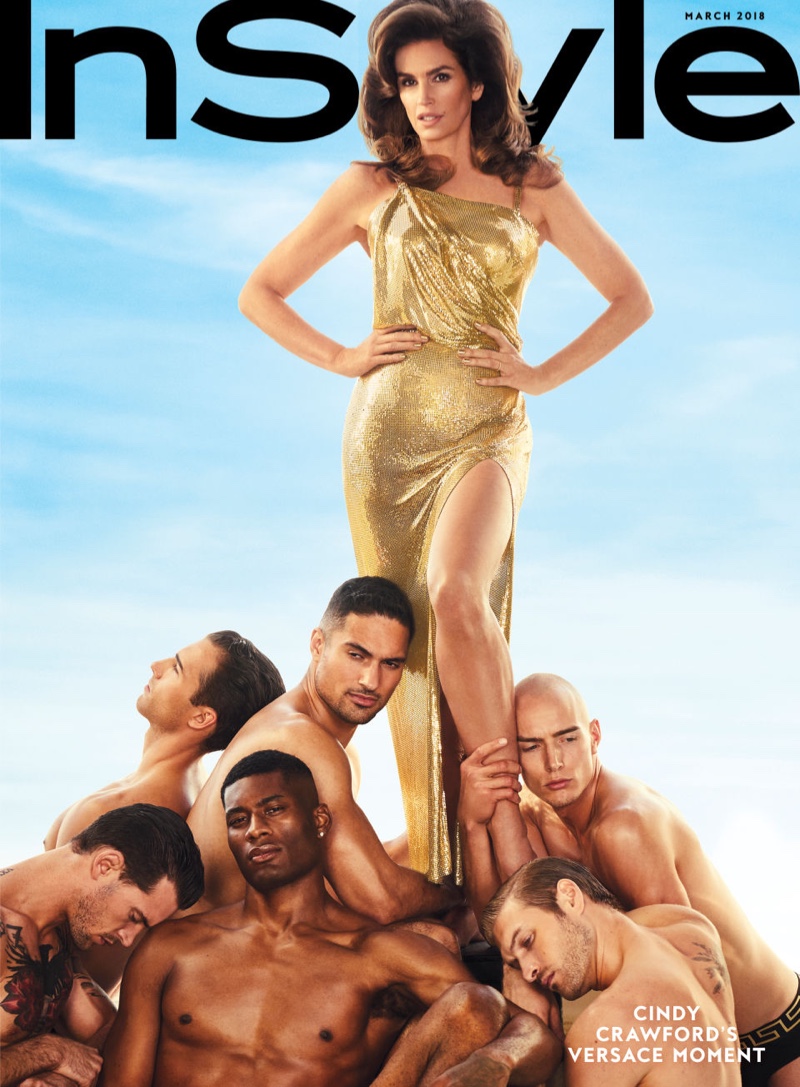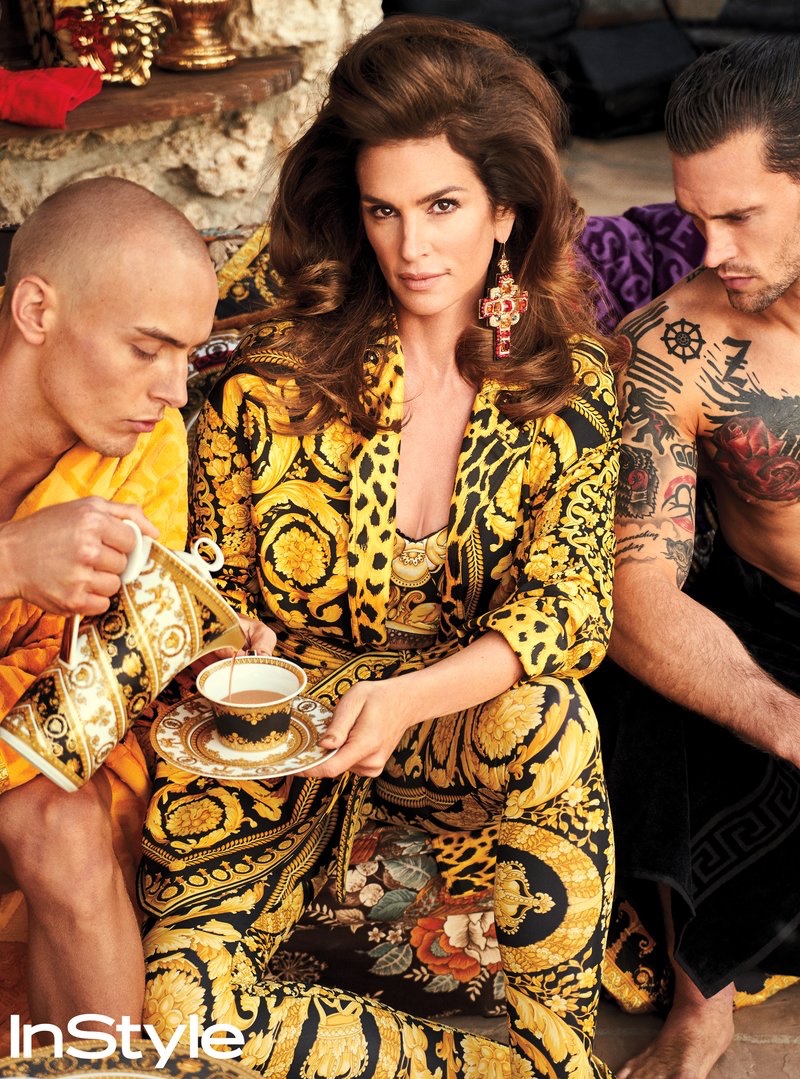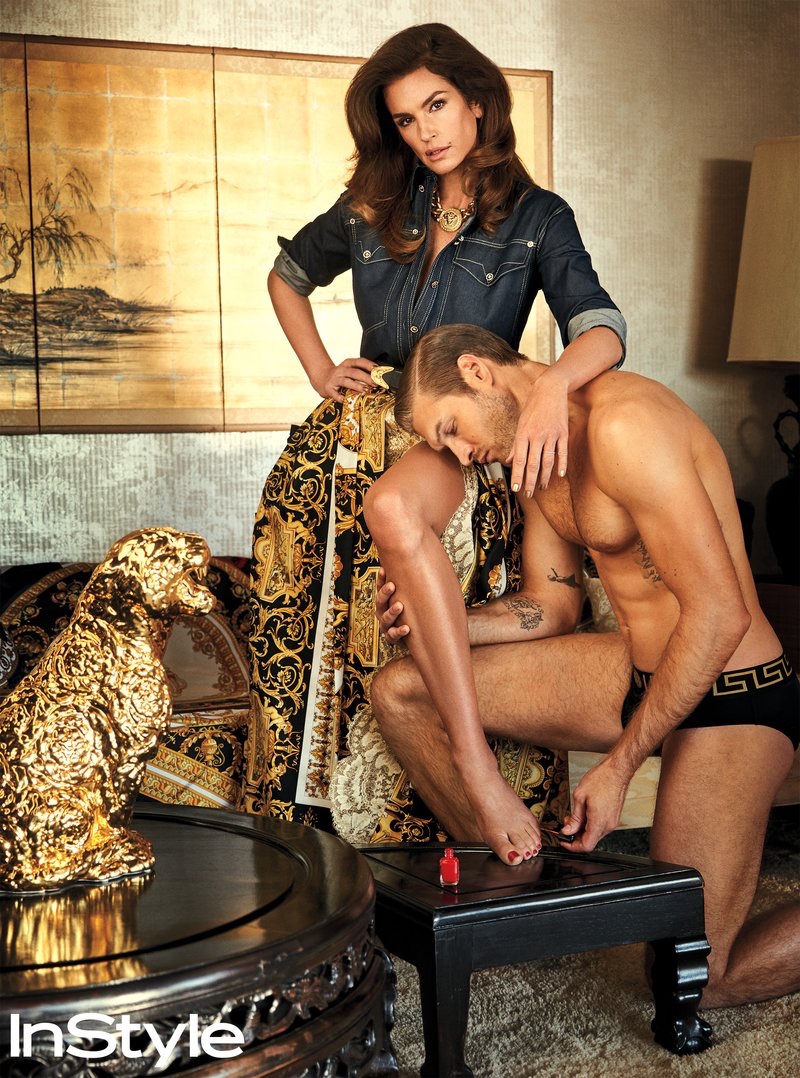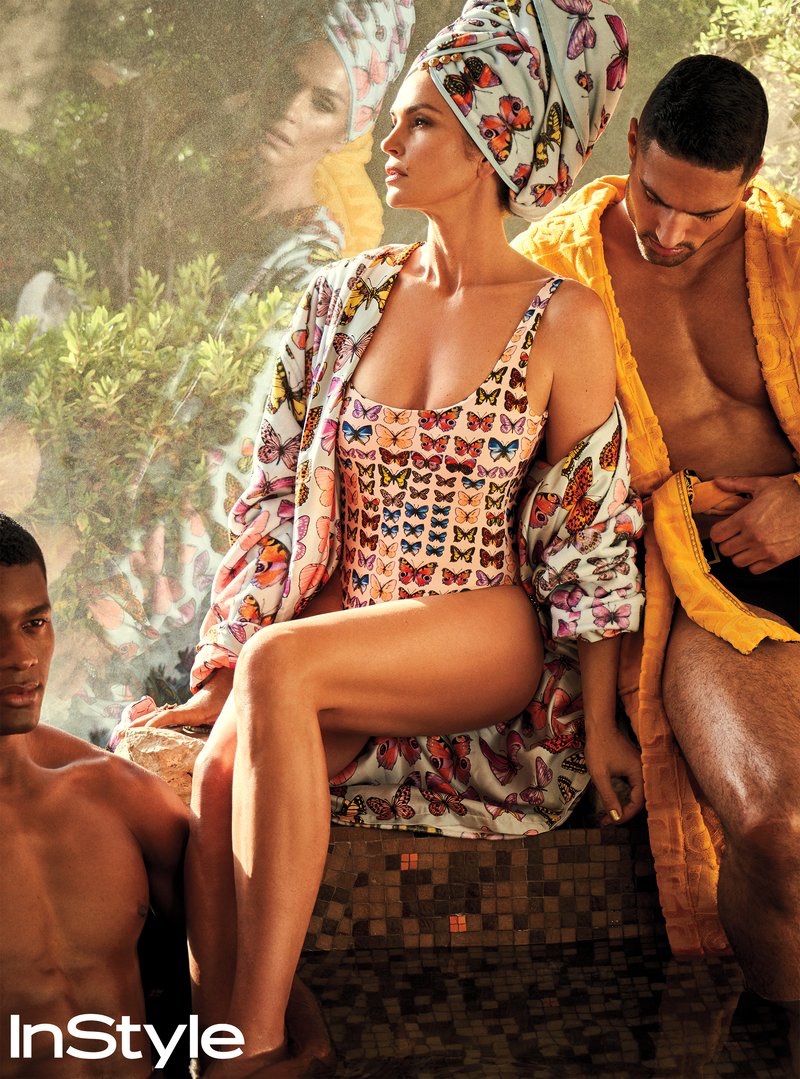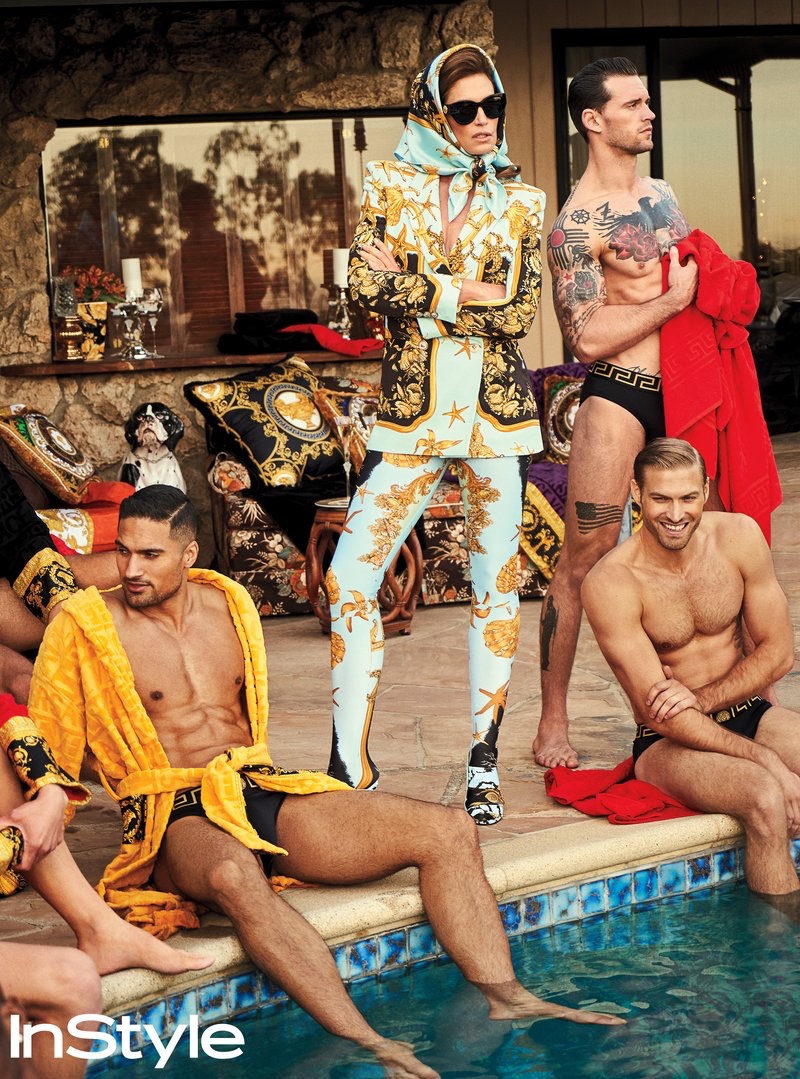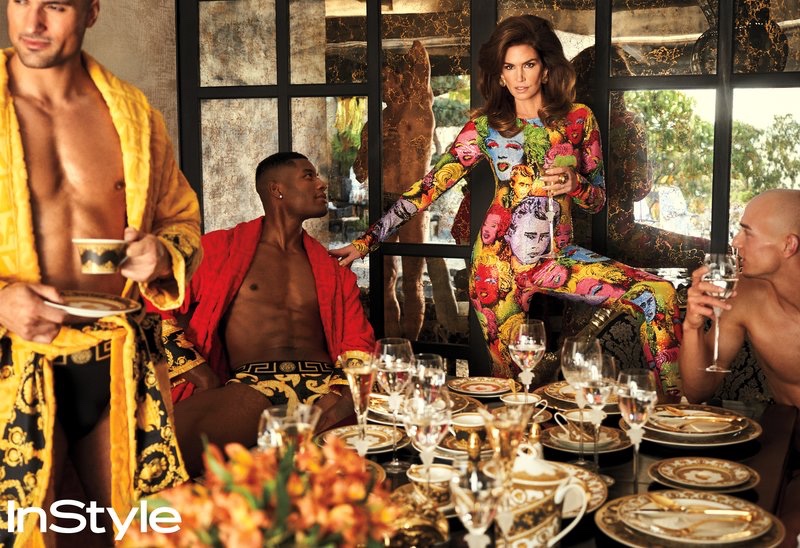 Categories

New Posts

Hot Posts

Tag Cloud