Categories:
Designer Shoes
Rihanna x Manolo Blahnik's third collaboration drops
After taking a look at the campaign images, Rihanna's third and final collaboration with shoe designer Manolo Blahnik has arrived. Called 'So Stoned', this dazzling collection features sandals and mules with crystal embellishments. Turning up the cool factor to a ten, these styles also include PVC heels and accents. Prices start at $1,265 for the 'Spice' mules and go up to $2,325 for the 'Poison Ivy' gladiator sandals.
RIHANNA X MANOLO BLAHNIK 'SO STONED' SHOE COLLABORATION
Manolo Blahnik x Rihanna Bajan Princess Mules $1,435
Get ready to shine in a crystal embellished mule featuring PVC detail.
Manolo Blahnik x Rihanna Poison Ivy Gladiator Sandals $2,325
Show off your legs in a gladiator sandal made with colorful crystals and see-through accents.
Manolo Blahnik x Rihanna Spice Mules $1,265
Look red-hot in these crystal embellished mules featuring a PVC heel at 2.8″.
Manolo Blahnik x Rihanna Purple Chalice Sandals $1,325
Walk into the room like a princess with a crystal encrusted pair of sandals featuring an on-trend ankle strap.
comnum(0) tbcount(0) tbcount(269)
Categories:
Designer Shoes
Embroidered Mexican fashion trend it will be something interesting for summer are excited about this. Anything that will make you look right – right memorable to walk in a garden or shopping? This will give you the look and spirit of giving with embroidered Mexican fashion, he's style of Mexico is in trend. From handbags, shoes, dress up with skirts so sweet once. All in full color with a blend of style and detail that is so perfect. Here are the Embroidered Mexican fashion trend.
comnum(0) tbcount(0) tbcount(311)
Categories:
Designer Shoes
Fall is officially here, and it's time to start shopping for the season's most covetable boots. We already gave you an overview of the top trending shoes for Fall 2016, but we're taking things a step further. Boot season runs all the way through winter, and a good pair (or several) iks an essential part of every fashion girl's wardrobe. Boots are generally far more expensive than they're simpler summer shoe counterparts, though, so making the right shopping choices is key. That's where we come in.
We scoured some of your favorite shopping destinations, and below, we've selected five types of boots that'll be all over the place this season, plus the best representations of each one. Get ready to solve of your boot troubles below.
1 / 5
OVER-THE-KNEE BOOTS
Get ready to see the takeover of over-the-knee boots this season! This elongated boot style is sophisticated and sultry, and on the plus side, when styled correctly, pants may be totally optional.
Stuart Weitzman Tieland Suede Over-the-Knee Boot
$800 VIA NET-A-PORTER
Sam Edelman Elina Velvet Over-the-Knee Boots
$275 VIA NET-A-PORTER
Gianvito Rossi Suede Over-the-Knee Boots

2 / 5
DECORATED BOOTS AND BOOTIES
We've already showed some of the most decorated shoes of the season, but as boots started to make their way to retailers shelves, it was hard not to notice the amount of decorated boots and booties. Whether adorned with fur or intricate embroidery, these embellished boots are all you need to kick your boot style up a notch!
Gucci Embroidered Knee Boots

Manolo Blahnik Insopo Floral Embroidered Ankle Boot

Schutz Henriette Suede Rabbit Fur Booties

3 / 5
ANKLE BOOTS
Nothing says fall quite like your ubiquitous black and neutral ankle boots. These classic boots are a fall staple because they are the perfect transition shoe from summer sandals and they add the perfect finishing touch to your cropped ankle jeans and boot cut jeans. No matter how you style them, you'll always be comfortable and chic!
Christian Louboutin Karistrap Leather Ankle Boots

Aquazzura Rasputine Embellished Suede Ankle Boot

Rag & Bone Dalia Suede Ankle Bootie

4 / 5
LACE-UP BOOTIES
Lace-up booties add a little extra something to your typical ankle boot. These boots are versatile enough to wear casually to work or on a fun Friday night. Either way, you can't go wrong with a lace-up boot, and if it's a velvet lace-up boot, even better!
Gianvito Rossi Suede Lace-Up Boots

Jimmy Choo Mavy Velvet Boots

Saint Laurent Fringed Suede Lace-Up Boots

5 / 5
COLD WEATHER BOOTS
While we all would love a snow-free winter (I would at least!), we need to realistic and expect that Mother Nature isn't always going to embrace us with ideal weather. It's wise to invest in at least one pair of cold-weather boots and these lug sole boots will making trekking through snow and rain a bit more bearable and that's worth every penny.
Hunter Original Refined Rain Boot

Sorel Caribou Boots

Rag & Bone Rubber Ankle Moto Rainboot

comnum(0) tbcount(0) tbcount(278)
Categories:
Designer Shoes
IMAGE: ADIDAS ORIGINALS
Yes, here are more shoes for all you sneakerheads to obsess over. Due out on 29 September 2016 (yes, it's this Friday, even for Singapore) is the new collaboration between Adidas and wunderkind Pharrell Williams, which will be not 1, not 2, but 5 pairs of Hu Race NMD shoes up for grabs.
Available in 5 different colours, each colour is also designed a little differently. The one in Scarlet has HU printed on one side, RACE on the other. Core Black (which is also my favourite of the lot) has the words HUMAN and SPECIES, one on each side.Sharp Blue says HUMAN BEING, Tangerine has HUE and MAN, a word on each side whilst last but not least, Green just has a triangle with HU printed within it. If you love brights, by all means go for the 4, but I'm sticking with the Core Black. Yes, I'm boring (and safe) like that.
In Singapore, you'll find the sneakers selling at Adidas Originals Pacific Plaza and Limited Edt Vault at 313@Somerset come launch day. Which is pretty much it as far as I'm aware but do drop a comment here if you know otherwise. Otherwise, just camp online and hit Adidas UK when they release their batch for sale. Each pair retails for GBP174.95 online (which is way better than paying secondary market prices, if you know what I mean), so you just have to grab a pair, ship it to your forwarding service (I used Borderlinx) and have them reship them back to Singapore.
IMAGE: END
If, however, if you prefer something more 'classic' from their NMD XR1 range, this pair, in Black/White/Semi Solar Red is up for grabs via END. All you have to do is to sign up and take part in the draw, and if you're successful, you'll be able to buy this pair for just USD185.
comnum(0) tbcount(0) tbcount(275)
Categories:
Designer Shoes
Sofia Vergara has always wowed us with her prolific designer handbag collection, so it comes as no surprise that the bar is equally high for her designer shoes. Sofia is extremely partial to high-heeled platform pumps and sandals, which showcase her va-va-voom voluptuous figure the best. Can she even wedge her poor feet into a pair of ballet flats after spending most of her career in four-inch heels? Probably not, but you can't say she doesn't look fantastic at any given photo opp. Some women might say that's an even trade.
1 / 8
Alaïa Studded Suede Platform Sandals

First up, here's Sofia heading in for a nosh at Il Pastaio in Beverly Hills. She's wearing a gorgeous pair of black leather Alaïa Studded Suede Platform Sandals. I've never even seen these on celeb feet before, but if I owned a pair, they'd probably never see daylight.
2 / 8
Aquazzura Sexy Thing Platforms

Here's Sofia heading into an appearance on Kimmel in a pair of beige suede Aquazzura Sexy Thing Platforms. Note that this is our second featured shoe, and we're already two Birkins deep.
3 / 8
Charlotte Olympia Karen Wedges

Sofia wore these straw Charlotte Olympia Karen Wedges while picking up some takeout at Petrossian in Beverly Hills. That's right, this is what she wears to pick up take-out. This is Sofia Vergara's extra-casual attire.
4 / 8
Charlotte Olympia Modern Platform Sandals

And here she is enjoying an evening out in NYC in almost identical ensemble, except she's switched out her wedges for another, more evening-appropriate Charlotte Olympia platform sandal style.
5 / 8
Christian Louboutin Bambou Pumps

Sofia wore these chunky red suede Louboutins to a recent appearance on Good Morning America. Jessica Rabbit would definitely approve. Believe it or not, Louboutins do not have a very prominent place in Sofia's shoe collection. She seems to greatly prefer other designer brands.
6 / 8
Saint Laurent Fetish Plateau Sandals

Sofia wore these aptly named Saint Laurent Fetish Plateau Sandals to the Epione Skin Clinic in Beverly Hills. I don't profess to know what kind of shoes foot fetishists prefer (hi, guys!), but I imagine this design caters more to their tastes than most.
7 / 8
Saint Laurent Tribute Sixteen Sandals

Here's Sofia, picking up a new Bentley (as one does) in a pair of black suede cut-out Saint Laurent Tribute Sixteen Sandals. Sofia is especially fond of this style. We know this because...
8 / 8
Saint Laurent Tribute Sixteen Sandals

She also owns a pair in beige. You would think that A-list celebs would buy more of their favorite styles in duplicate or even triplicate, but this doesn't seem to happen as much as it probably should.
comnum(0) tbcount(0) tbcount(208)
Categories:
Designer Shoes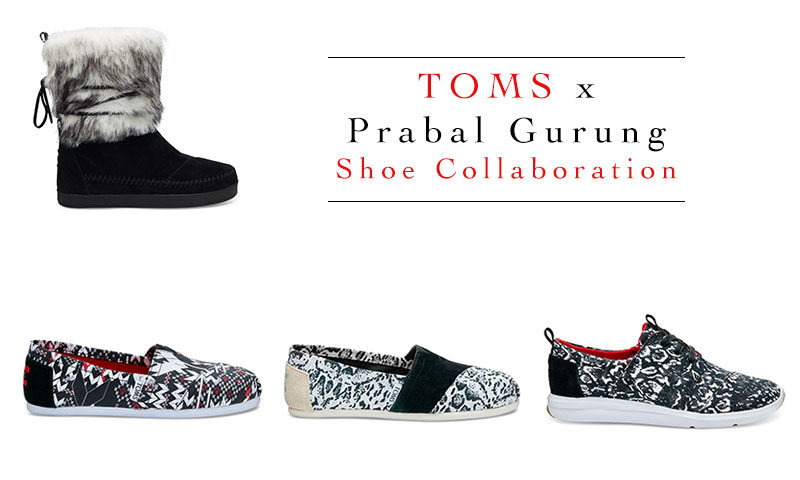 New arrivals: TOMS and Prabal Gurung's shoe collaboration
Shoe brand TOMS and fashion designer Prabal Gurung are teaming up for a good cause. Two two collaborated on a limited-edition collection of shoes where part of the proceeds go towards the Shiksyka Foundation Nepal. This organization helps underprivileged children, and as of recently, the relief efforts to rebuild Nepal. The four distinct shoe styles range from a suede boot to the classic TOMS updated with a snow leopard print. Priced between $65 and $129, you can shop the Prabal Gurung collaboration now at TOMS.com.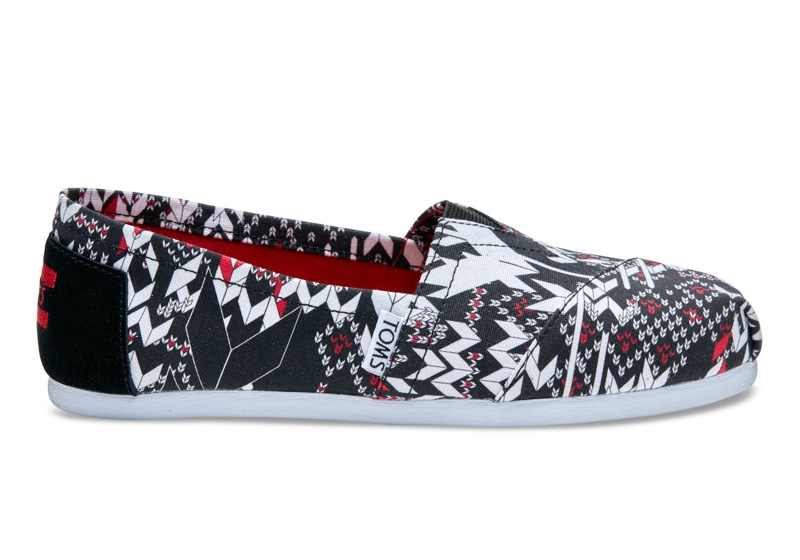 TOMS x Prabal Gurung Black & Red Fair Isle Classics
TOMS x Prabal Gurung Suede Contrast Nepal Boots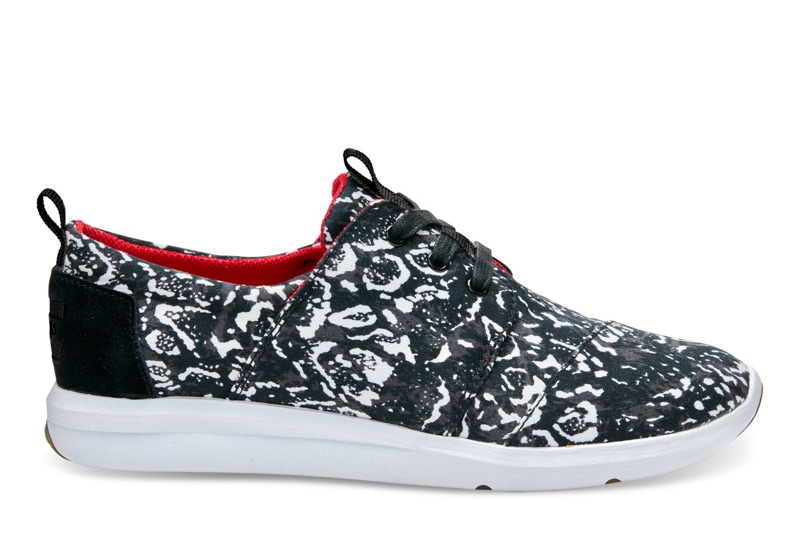 TOMS x Prabal Gurung Black Snow Leopard Del Rey Sneakers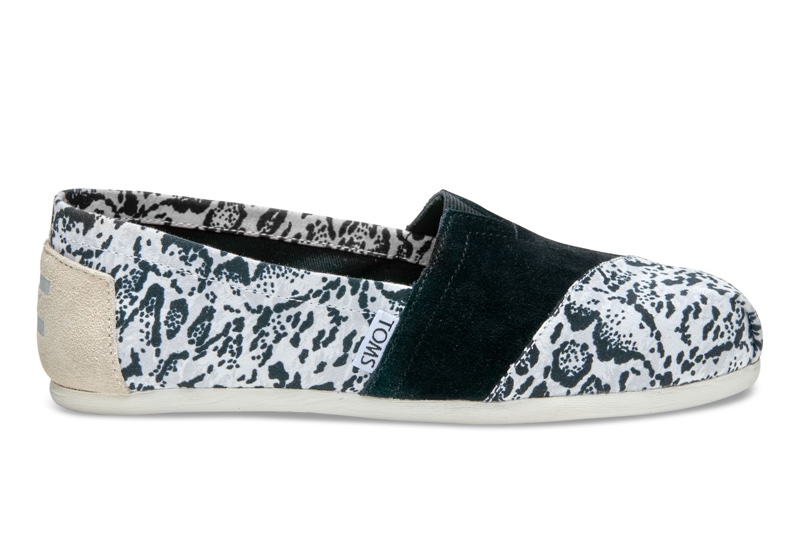 TOMS x Prabal Gurung White Snow Leopard Classics
Categories

New Posts

Hot Posts

Tag Cloud